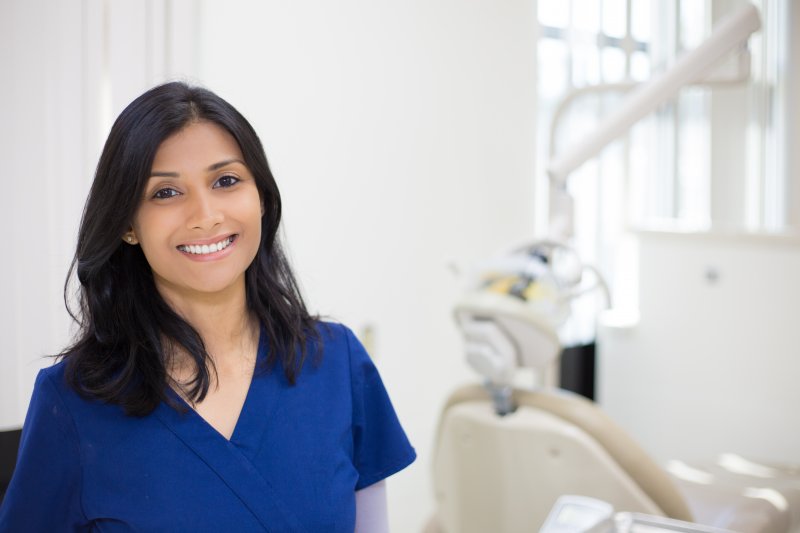 According to the Bureau of Labor Statistics, dental hygienists are one of the fastest-growing positions in the job market today. In fact, it is projected to grow by 11% between 2018 and 2028! While many people think of getting their teeth cleaned when they think of dental hygienists, they do much more than that! They work in tandem with your dentist and play a crucial role in your oral health. Your dentist in Allen shares four responsibilities that dental hygienists take on each day.
Patient Screenings
Before your dentist enters the treatment room, your dental hygienist will review your dental history and conduct a brief examination. During this time, they will check on your overall oral health and take note of any signs of tooth decay or gum disease. From there, they will share the information with your dentist before they conduct their oral exam.
Patient Education
If you are close with your dental hygienist, then you are familiar with their passion for educating their patients. This is especially crucial for patients who neglected their oral care at a young age and are now reaping the consequences. Also, a dental hygienist can ease the fear of patients who experience anxiety around their dental visit by providing insight into what they can expect during their appointment.
X-Rays and Impressions
X-rays and impressions play a vital role in the treatment process. While X-rays provide your dental team with the unparalleled ability to investigate what is happening inside your mouth without surgery, impressions are used to take accurate records of your teeth. Whether you are undergoing a routine X-ray or need impressions taken for your cosmetic or restorative procedure, your dental hygienist will be there to ensure everything goes smoothly.
Extensive Sanitation
Although dental hygienists are largely known for cleaning the teeth of their patients, they play a crucial role in the safety and sanitation of your dentist's office. In addition to ensuring that each room is prepped properly for each appointment, the dental hygienist will also play a crucial role in the sanitation of equipment. This will ensure that you can get the proper oral care you need in a safe, sterile environment.
Whether its cleaning plaque from your teeth or taking X-rays, dental hygienists do a lot. In fact, they are largely responsible for the beautiful smile you know and love today. Therefore, don't hesitate to strike up a conversation with them at your next visit to find out how they can help give your smile an upgrade!
About the Author
In addition to earning her bachelor's degree from the University of Southern Mississippi with honors, Dr. Lewis received the Academy of Esthetic Dentistry award while pursuing her doctorate at the Howard University College of Dentistry. Today, she has over 15 years of experience under her belt and is a proud member of the American Academy of Esthetic Dentistry. If you would like to learn about her team at Allen Smile Design, please visit her website or give her a call at 972-954-9728.