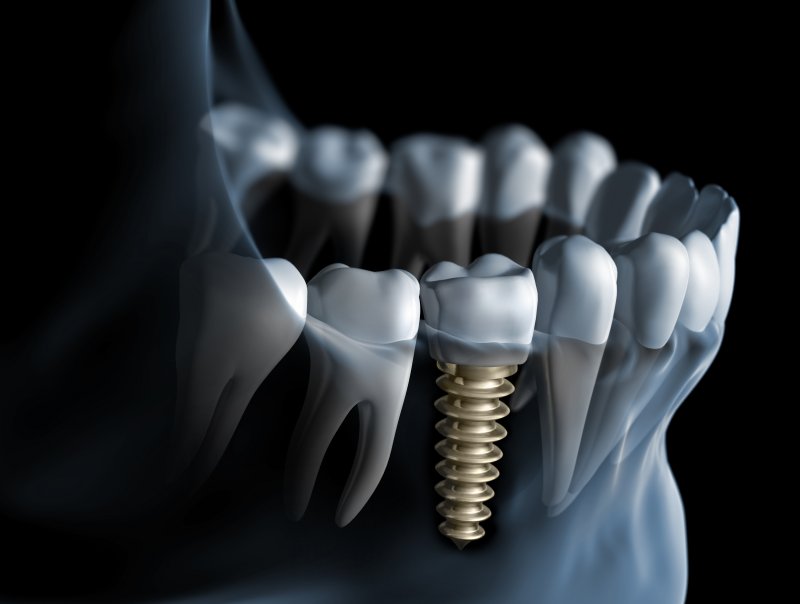 The dental implants that so many people know and love today have been used for the past 50 years. However, the earliest attempts of dental implants go all the way back to 600 A.D. in the Mayan Civilization! These implants were made from carved stones and many of them even fused to the jawbone like a modern implant does. Fortunately, dental medicine has come a long way and is continuing to become more and more advanced. Continue reading to learn about some of the modern innovations for dental implants in Allen.
Digital Implant Planning and Selection
Now, your dentist uses a planning software that merges CBCT technology and digital impressions. When an implant is being placed, the main goal is to have satisfactory bone stability because bone loss occurs when someone has been missing teeth. Without proper bone stability, the implant will not be successful for a long period of time. When dental implants are create through computer design and manufacturing, they will be able to prevent bone loss. Ultimately, they have a much higher success rate. With this technology, you can have an exact replica of your missing tooth to be placed into the empty space as a replacement.
Computer Guided Dental Implant Surgery
Once the plan and selection are established, it is important to ensure that the implants will be positions in the perfect location in order for the procedure to be successful. Digitally, the implant placement in 4-dimensions can become a reality. Fully guided implant surgery is actually the most precise method of transferring the digitally planned position to the oral cavity. Since the procedure become so predictable, there is less of a chance of surprises when it takes place. In the end, patients have more accurate treatment results.
Antibacterial Coating
A new breakthrough in dental technology has seen the possibility of developing an antibacterial dental implant coating product. Even though this isn't yet widely available, it is certain to increase the longevity of dental implants in the future. Just like your natural teeth, foods with high acid content can cause extensive acid erosion to dental implants. This is because implants are created to be similar to natural teeth. However, with this latest innovation, patients will have more freedom in what they can eat and drink without having to worry about damaging their dental implants.
Dental implants are a leading tooth replacement option with a 95% success rate, and they are becoming more successful as time goes on. If you're missing teeth, ask your dentist if you'd make a good candidate. You'll have your smile back in no time!
About the Author
Dr. Tonie C. Lewis is an experienced dentist who has been working in the field for over 15 years. She earned her dental doctorate from the Howard University College of Dentistry. Currently, she is a member of the American Academy of Esthetic Dentistry. For more information on dental implants or to schedule an appointment, visit her website or call (972) 954-9728.