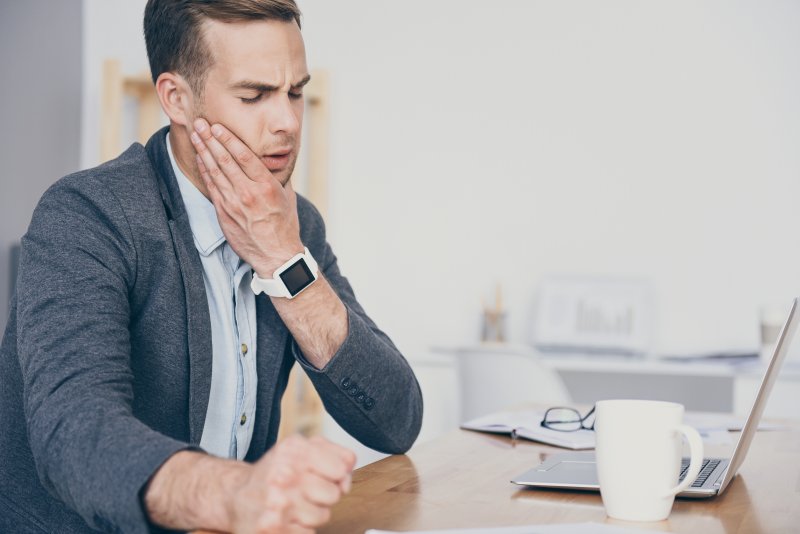 "Tooth Infection Kills 26-Year-Old Man." This is just one of the many news articles that have caught America's attention. Nearly overnight, people began to truly wonder whether something as "simple" as a toothache could compromise their entire wellbeing. The answer? It's possible. Read on as a dentist in Allen shares the dangers of a neglected toothache, signs the infection has spread to your body, and how your dentist can help.
Dangers of a Neglected Toothache
A neglected infection anywhere in your body can be disastrous for your overall health. However, due to your mouth's proximity to your digestive tract and your brain, it's especially dangerous. Over time, the harmful bacteria can make its way to your bloodstream, gaining access to your vital organs, including your heart and lungs. At that point, your decayed tooth will necessitate a visit to your dentist and your local emergency room.
6 Signs the Infection Has Spread to Your Body
Whether you just started feeling a slight pain or have been struggling to chew pain-free for months, it is important to schedule an appointment with your dentist right away. Disregarding this gives the infection an opportunity to spread, which typically is evident through the below signs:
You don't feel well (i.e., headaches, dizziness, etc.).
You run a fever.
Your face swells.
You experience stomach pain.
You become dehydrated.
Your heart rate and breathing rate increases.
Treating Your Tooth
Despite popular belief, toothaches are a dental emergency. Scheduling an urgent visit with your dentist gives them the opportunity to conduct a thorough oral exam to assess the state of your teeth and gums. From there, they can administer treatment. While a minor cavity can be treated with a tooth-colored filling, more severe cases may necessitate an extraction and replacement. That's why visiting your dental team when the symptoms of a toothache first arise is so important.
From slight discomfort to severe pain, toothaches need to be treated by your dentist to get better. They won't heal on their own, and neglecting to seek treatment can cause significant damage to your oral and general health. Remember, your dental team is your oral health's biggest ally! So, if you have any oral pain, schedule an appointment right away.
About the Author
Dr. Lewis earned her dental doctorate from Howard University College of Dentistry, and she has been helping patients with hurting smiles ever since! Whether you have minor tooth pain or a throbbing toothache, she will use her 15+ years of experience, the latest dental technology, and her genuine passion for her craft to restore the function and aesthetic of your smile. If you'd like to learn more about restorative dentistry options or want to schedule an appointment, don't hesitate to visit her website or give her a call at 972-954-9728.