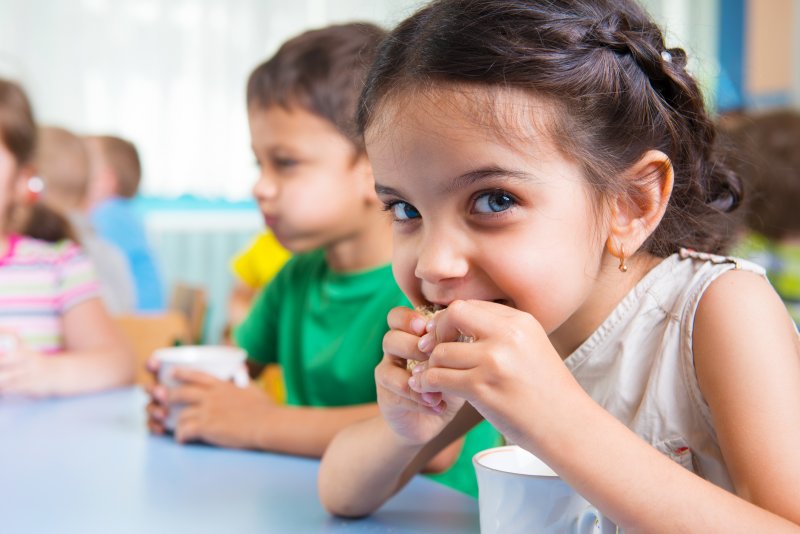 Did you know that roughly 42% of children between the ages of 2 and 11 have cavities? But the staggering statistics don't stop there. According to the Centers for Disease Control and Prevention, 20% of children between 5 and 11 and 13% of adolescents between 12 and 19 have untreated tooth decay in at least one tooth. Plus, a whopping 91% of Americans have had at least one cavity by their 21st birthday. When you hear data like this, your first thought may be that a lax brushing and flossing routine is the culprit. However, the root of the issue could be your child's snacks! A children's dentist in Allen shares how cavities form and four healthy substitutions for your little one.
Understanding How Cavities Form
To understand the root of the issue, the best place to start is at the beginning. When your child consumes carbohydrates and sugars, the bacteria in your mouth turns them into acids. From there, the bacteria, acid, food particles, and saliva come together to form plaque, which clings to their teeth and causes decay. Over time, this process creates holes in their teeth called cavities. Therefore, it is important to combine a solid oral hygiene routine with a clean diet to keep their teeth strong from the inside-out!
4 Healthy Snack Substitutions
To keep your child energized at school, it is crucial to pack their lunch with nutritious and equally as delicious snacks. Unfortunately, high-sugar drinks and carbohydrate-dense foods can leave their teeth vulnerable to cavities and tooth decay in the process. Therefore, opt for the below substitutions instead:
Celery with peanut butter and raisins – Otherwise known as ants on a log, this vitamin-rich snack idea is the perfect balance of carbs, protein, and fat. Plus, crunchy vegetables (like raw celery) can act as a natural toothbrush to keep your child's teeth clean between meals! Just make sure to opt for peanut butter that doesn't include added sugar or vegetable oils.
Yogurt – This deliciously creamy snack is a great source of both protein and calcium, which are instrumental in developing strong bones. Plus, they come in a variety of flavors, so you can find one that your child will genuinely look forward to eating.
Trail mix – If your child is allergic to nuts or the packs available at your local store are jam-packed with sugar, you may think trail mix is an absolute no-go. However, crafting your own at home with dried fruit, whole-grain cereal, and organic seeds can be both tasty and filling!
Fruit smoothie – If your child has a sweet tooth, then fresh fruit is the way to go! Plus, you can sneak in a few vegetables into the blender without them knowing since the sweetness of the fruit is so overpowering. That way, they get all the nutrients they need in one delicious treat.
When it comes to avoiding cavities, it is crucial to view your child's eating habits as a part of their dental hygiene regimen. Therefore, offer your child one of the above snacks the next time they are feeling hungry!
About the Author
With Dr. Lewis, patients can expect a gentle approach, advanced techniques, and world-class services that result in healthy, beautiful smiles. So, whether you need a routine cleaning, a dentist for your child, or a smile upgrade, you can have peace of mind knowing you are in the best hands. If you are looking for a dentist in Allen, don't hesitate to visit her website or give her a call at 972-954-9728.