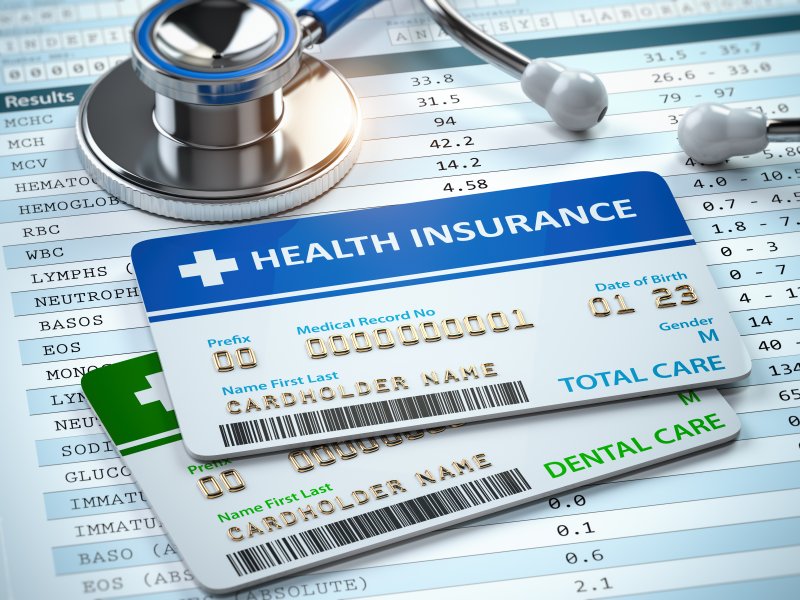 Imagine this: You enroll in your company's benefits package and begin scheduling all your routine appointments. However, at your biannual dental visit, you find out that your plan doesn't cover your checkups and cleanings. As you head back to your car, you find yourself wondering why your medical insurance doesn't include the care of your teeth and gums. After all, it is a crucial part of your body and your oral health impacts your overall health.
If you have asked yourself something similar, then you are not alone. Fortunately, a dentist in Allen is here to share the fundamental difference between medical and dental insurance.
So, What Is the Difference Between Medical and Dental Insurance?
Initially, it may seem superfluous to separate medical coverage and dental insurance. However, dentistry is its own unique field with different schooling, practices, and policies. Perhaps the most distinct difference is that dental insurance is centered around preventive care, while medical insurance covers problems as they arise. Your dental plan expects you to visit your dentist at least biannually for checkups and cleanings, while your medical coverage does not.
4 Benefits of Preventive Dental Care
Routine visits can save you money – Unfortunately, many patients put off their bi-yearly appointments due to cost. However, frequent checkups and cleanings can save you thousands in the long run! In fact, the Journal of Dental Medicine found that every dollar invested in preventive care can save you $8 to $50 in cosmetic and restorative treatment.
Biannual appointments help prevent dental emergencies – A cracked, fractured, or knocked-out tooth can happen at a moment's notice. However, routine visits can help prevent them from occurring by treating small issues before they become large dental concerns.
Regular dental exams catch non-dental issues – Did you know that 90% of health concerns have oral symptoms? So, your dentist can play an instrumental role in the early detection and intervention of conditions like heart disease, diabetes, HIV, and more!
Frequent visits protect your overall health – It's no secret that your oral health directly impacts your overall health, especially since your mouth is the entryway to your digestive tract and is close to your brain. By treating any neglected infections and preventing harmful bacteria from developing, your dentist can ensure your teeth and gums are in pristine condition.
Since dentistry is its own distinct field and centered around preventive care, it makes sense that dental insurance is separate from general medical insurance. If you have any questions about obtaining a dental plan or are unsure what your policy covers, don't hesitate to ask your dental team or provider!
About the Author
For the past 15+ years, Dr. Lewis has used her passion for her craft, the latest dental technology, and her patient-centered approach to care to help patients of all ages achieve pristine oral health. To help her patients achieve high-quality care at an affordable rate, she is proud to be an in-network provider with a number of companies, including Aetna, Cigna, and Delta Dental. If you have a question about the cost of your treatment at Allen Smile Design, don't hesitate to visit her website or give her a call at 972-954-9728.